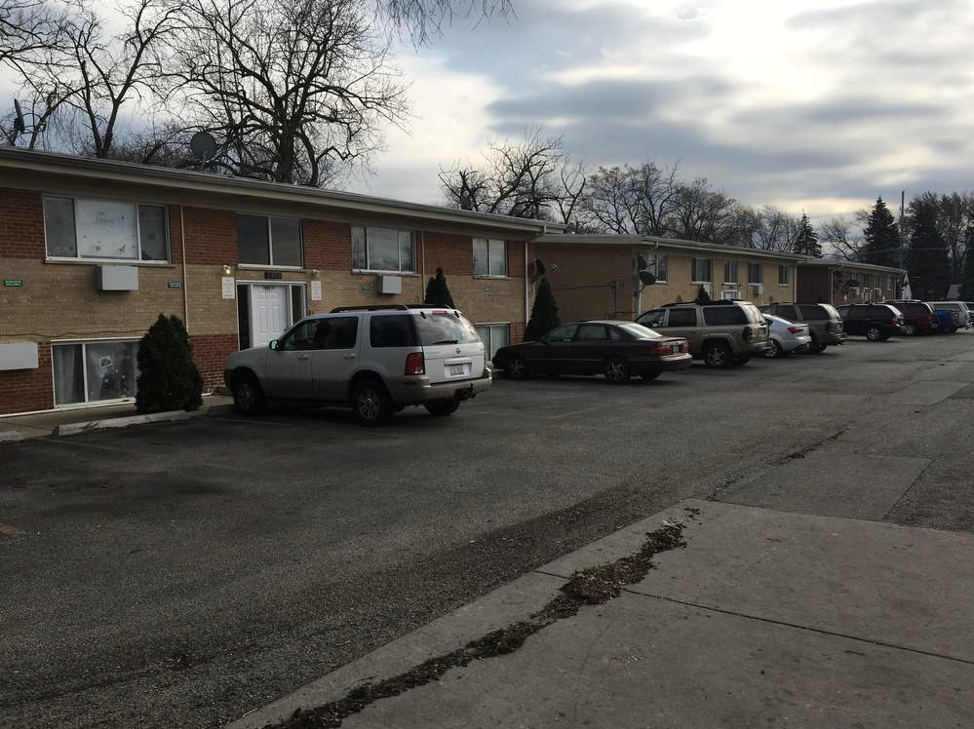 21 George Newsletter January 2021
"Vision without traction is merely hallucination"
            Happy New Year from all of us here at 21 George Investors!  Following the Gino Wickman Traction method, as we enter the new year we take time to reflect on the previous year before setting our 1-, 3-, and 10-year goals.  And 2020 was quite the year to reflect on!  Mike Tyson once said, "everyone has a plan until they get punched in the mouth", and I am sure 2020 felt like a Mike Tyson right to the mouth for a lot of us, but I would argue that is the most important time to have a plan in place.  Just like boxers need to have a plan for being hit in the face, real estate operators need to have a plan for the ever-changing economic climate.  By having a strategy in place, a consistent vision, and maintaining traction, we were able to have a productive 2020 and plan for continued growth in 2021.
Acquisitions
            As mentioned in our last newsletter, we acquired a 52-unit property in Chicago, IL in March.  We purchased the property at about 70% physical occupancy and an even lower economic occupancy.  We are nearly done our extensive renovation and working towards stabilizing the property.  Follow us on LinkedIn to see some of the work being done on this property.
We also closed on another 64-units outside of Chicago this past week.  The closing was pushed into 2021 but all of the work was done in 2020.  The property is currently 100% occupied and cash-flowing.  The property also maintained nearly 100% collections throughout 2020.  We plan on implementing professional management, addressing deferred maintenance, and improving the properties curb appeal, all of which will allow us to increase the below market rents by ~$250/month per unit.  We are acquiring the asset with attractive agency financing and anticipate attractive returns to our investors!
We continue to analyze new opportunities in New England, Chicagoland, and several southeast states.  Fill out this form if you would like to receive more information on future opportunities.
Financing
           We refinanced two more properties since our last newsletter bringing our total to 8 in 2020. When reviewing our portfolio in our annual meeting a year ago, we had to decide what we wanted to do with several properties we owned for 5+ years.  We discussed holding them to pay down existing debt, or selling them to recapitalize, but we ultimately decided to refinance them.  By refinancing these assets, we were able to;
pull capital out giving us and investors capital to deploy into new opportunities,
take advantage of the current low interest rate climate to decrease our annual debt service and increase cash flow even while increasing our leverage,
build up a healthy reserve account for each asset and,
maintain a sub-70% debt to equity ratio on these assets
While the process was tedious at times, the ability to leverage cash flowing real estate with low-interest debt financing continues to make multi-family an attractive asset class.
Tax/Accounting
            As we enter the New Year we also enter tax season; a time of year I typically don't like to think about, yet here we are.  However, I would like to talk about some of the tax benefits real estate investing provides.  Rather than moving in and out of investments at random, it is good to have a tax plan incorporated into your investment strategy.  Most investors know about the depreciation real estate provides limiting tax exposure to an extent, but knowledge of Cost Segregation is less common.  Cost Segregation helps accelerate a physical assets depreciation schedule providing investors with larger "paper" losses that can minimize or offset gains from other passive investments limiting overall tax exposure.
With the stock market seemingly disconnected with the economy, investors looking to diversify into cash flowing real estate might want to explore Cost Segregation to help mitigate capital gains taxes from the sale of stocks.