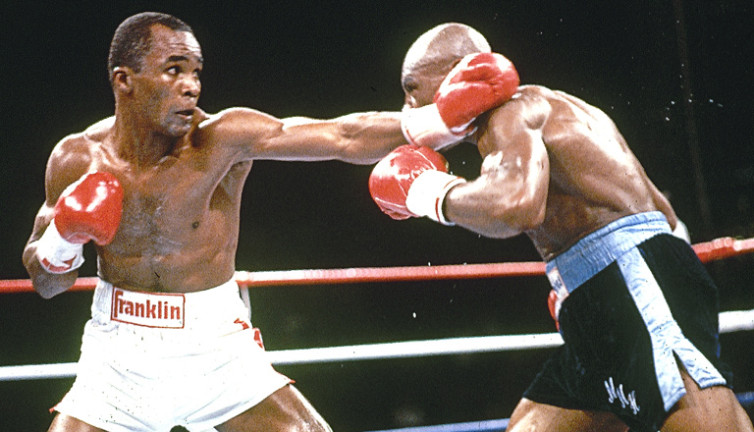 This past weekend 21 George Investors attended RE Mentor's Ultimate Partnering 9 event in Boston, MA. Nearly 1,000 real estate professionals from across the country were in attendance. The weekend long event featured many great speakers and panels covering all things multifamily real estate investing including but not limited to;
How to protect your real estate assets
How to structure and syndicate a multifamily deal
The demographics behind an emerging market
How to negotiate with lenders
Techniques to underwriting a multi-family asset
Asset management techniques to maximize returns
Scaling your multi-family investment business
Not to mention the event's keynote speaker was ex-professional boxer "Sugar" Ray Leonard who gave an inspirational speech outlining the determination it took and the challenges he had to overcome to be as successful as he was in the ring.  He won world titles in 5 different weight classes and is now known as one of the best boxers of all time.  While he was a naturally gifted boxer from a young age he discussed how is work ethic and mental focus is what separated him from his competitors and how the formula of hard work and focus needs to be applied to be successful in any profession.
Along with the continued education and opportunity to see many successful real estate professionals speak, the event offered plenty of networking with the abundance of real estate investors in attendance. Hearing the different strategies and ideas of the hundreds of real estate investors we conversed with over the weekend, varying from beginners to investors with hundred million-dollar portfolios, is a great way to stay connected with what is happening in the industry.
Market research is a key component in 21 George Investors' investment approach. We identify emerging markets with job growth and favorable rental demographics.     Networking with local and national investors allows us to develop relationships and potential partnership opportunities with other investors and real estate professionals in the markets we have identified.
To all our connections, both new and old, we invite you to check out our website and follow us on LinkedIn.